Bad Nauheim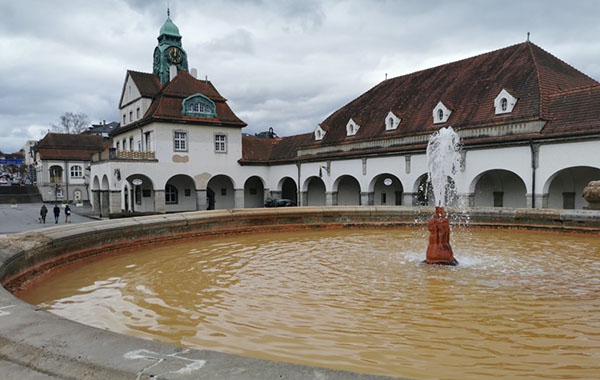 Image © Henrike Schmidt
Alix and her German family, the rulers of the Grand Duchy of Hesse-Darmstadt, regularly visited the nearby health resorts. The family usually stayed in one of their own residences and travelled to the baths for their treatments. One of these summer residences was Schloss Friedberg.

From August to October 1910 the Tsar's entire family visited Friedberg. From here Alexandra regularly went to nearby Bad Nauheim to alleviate her various ailments. She is said to have suffered from a weak heart after the strains of the birth of her fifth child, the long-awaited heir to the throne. The Tsar also underwent a drinking cure. Alexei, though, did not receive any medical treatment for his haemophilia. Instead he rode a newly purchased tricycle in the castle park, which had been cleared of stones in a bid to protect the vulnerable child.

Trace of Alix in Bad Nauheim today.
Image © Henrike Schmidt
Wolfsgarten near Bad Nauheim, Zar Nicholas and a family member, playing around.
Source: GARF (State Archives of the Russian Federation)